How Does AGI Work?
Similarly to the human brain, an AGI system constantly asks itself why, where, and how, and what for. In order to answer these questions, ever more information sources are autonomously added, and little by little, a broad knowledge is built up. This course of action is executed according to a Rasmussen ladder model and takes place using algorithms that search for patterns.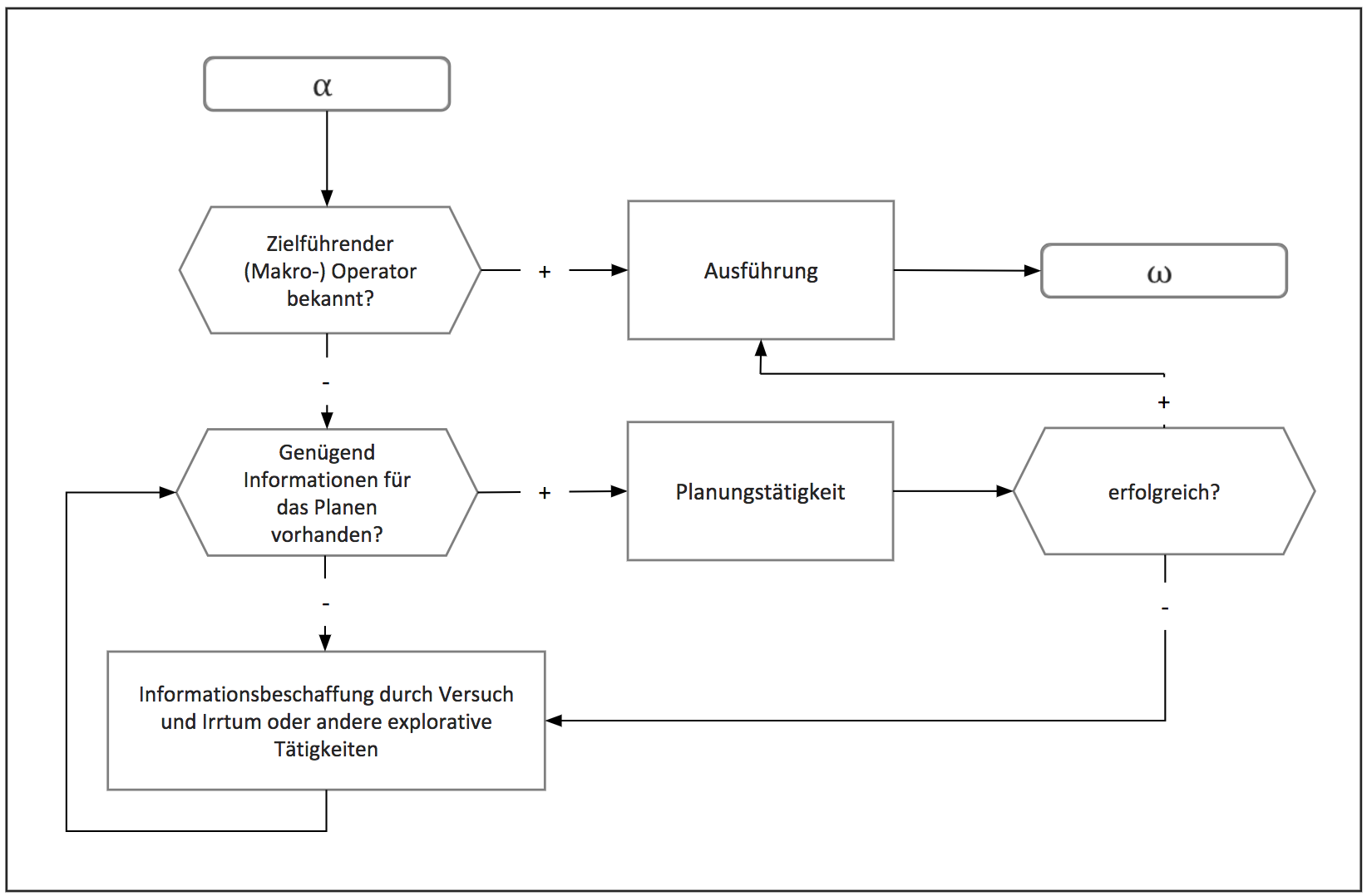 These patterns will in turn be used to create genetic algorithms that search for optimal solutions. The genetic algorithms transmit their results to neural networks that, in turn, activate further neural networks, until a result can be delivered.
The search for patterns is performed in the system at all times, and leads to ever more knowledge that is manifested in ever newer and better genetic algorithms.
A self-learning system that assembles more and more knowledge and identifies relationships is generated. Completely autonomously and independently.
The knowledge discovered with these methods becomes ever more concentrated and interlaced in various layers with itself. Millions of small neural networks are combined with one another and procedures and action plans are formed using sparse coding algorithms.
Action plans are best practice behavior patterns, similar to the process in the cerebellum, a region in the brain that is responsible for movements. For instance, one can catch a ball in two different ways. One can calculate the flight curve using complicated differential equations, and incorporate the angle of the eyes and the arm movement to be made, so that the hand is in the correct position at the correct time to catch the ball.
Because this would take too much time for the brain, these equations are simplified and transformed into a simple trend model. Using this trend model, the anticipated target location of the ball is calculated. Taking into account the field of vision, the same is done for the movement of the hand. Should the something about the flight curve change, new calculations are corrections are made ad hoc. Sometimes, nevertheless, the ball will not be caught. The brain is very exact indeed, but not 100% correct.
In an AGI system, this method of proceeding saves memory capacity and simultaneously increases the processing speed of the system. The outputs have a high level of plausibility, but cannot be unequivocally correct.
The cumulative knowledge in an AGI system is mapped in lists upon lists of genetic algorithms, neural networks and procedures. These, in turn, refer to knowledge that is archived in graphs and hypergraphs, and a recursive interplay develops. In order to detect the importance of discrete pieces of information, each piece of information is continuously matched using parameters for long-term and short-term knowledge, along the lines of Hebbian theory.
Visual and auditory information is pre-processed using Deep Spatio Temporal Inference Networks (DeSTIN) and then is transformed into new information again using genetic algorithms.
Similar to the human brain as we understand it today.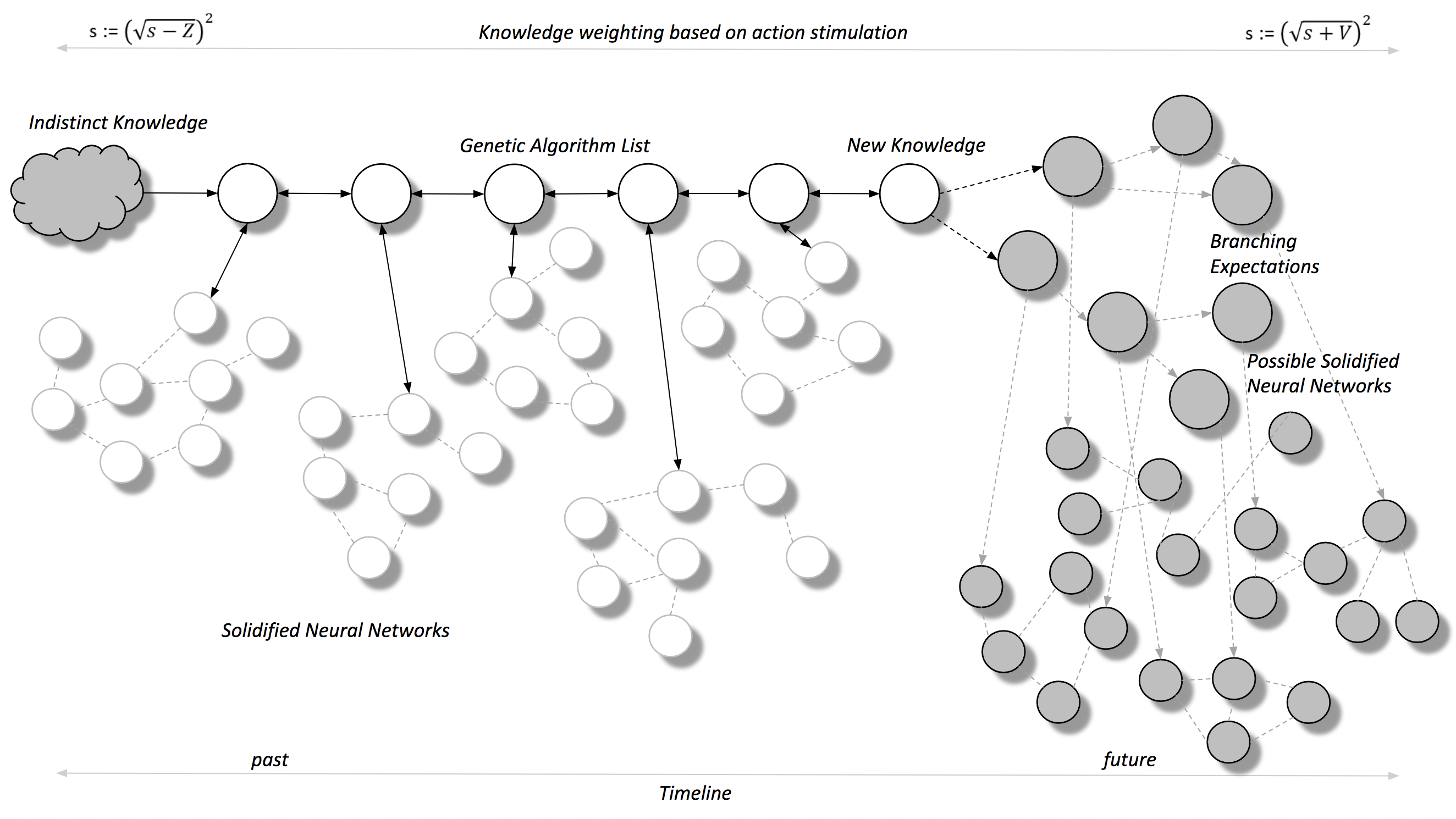 In contrast to a human brain, however, an AGI system can become so parameterized that information is never forgotten. For this purpose, a delicate trade-off between costs and usefulness must take place so that the storage capacity and processing speed (and therefore the costs) of the system remain positive with the expected added value of less important information. With the NFI (never forget information) feature, unique and exceptional events can still be earmarked for perpetual memory. The speedy and reliable recognition of NFI, and the determination of the importance of these pieces of information, for example during the pattern recognition and generation of new genetic algorithms and neural networks within the AGI system, is one of the interesting challenges.